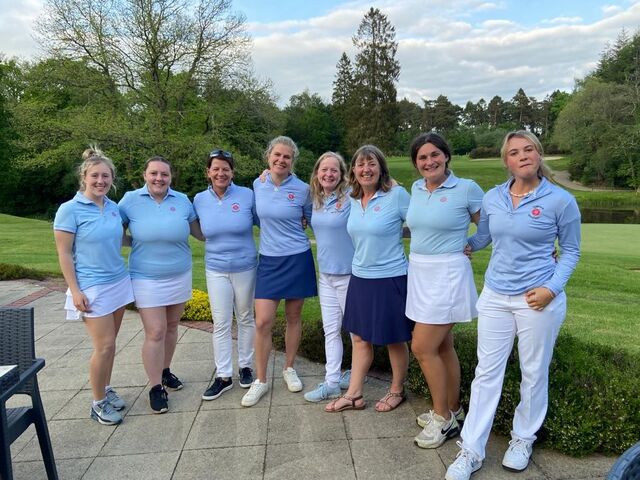 Hampshire First Team v Dorset - Warm Up Match - Sunday 21st May 2023
It was a real privilege for the Hampshire First Team to play against Dorset at Remedy Oak Golf Club on a lovely sunny afternoon in May.
We received a warm welcome from Team Captain of the Day, Jane, and County Captain Claire. Play was structured to reflect the new County Match week format with two foursomes matches and three singles.
First out, Diane Oram and Tammy Rowe (formerly Andrews) battled hard to win their match with a nerveless par 4 on the last hole, over water, with a full patio of spectators watching and applauding.
The next foursomes game paired the experience of Alison Baker with the youthful enthusiasm of Stevie Crozier-Hunt. It wasn't to be their afternoon but very useful match play know-how was gained by new CMW squad member, Stevie.
The next three singles matches all resulted in wins for newly crowned County Champion, Raffi Dyer, Bramshaw's Amelia Williams and North Hants's Gemma Burgess. Wonderful golf from all three saw the result go Hampshire's way by 4 games to 1.
A super venue, warm Dorset welcome and terrific golf made it a joy to captain and be part of.
Thank you girls from Hampshire!
Sarah Deacon, Captain - Hampshire Ladies Golf