The First Team is managed by County Captain, Sarah Deacon, and represents Hampshire at the South Region County Match Week from 26th to 28th June at Sundridge Park Golf Club competing against Kent, Middlesex, Surrey and Sussex.
If successful, then also at the National County Finals from 22nd to 24th September at Kings Lynn Golf Club.
Selection criteria includes performance in County Championships, previous County experience, commitment and availibility. Current WHS handicap index is also taken into account. The usual qualifying range is from a 'plus' handicap to 3.
The squad for County Match Week comprises:
Gemma Burgess (North Hants), Stevie Crozier-Hunt (Corhampton), Raffi Dyer (Hayling), Emma Higgins (Brokenhurst Manor), Diane Oram (Basingstoke), Aimee Paterson (North Hants), Becky Scott (Stoneham) & Kerry Smith (Waterlooville).
In preparation for County Match Week, the First Team will play a series of warm up fixtures to provide match experience and the opportunity for team building.
For more information about fixtures or to see the match reports please click on the match date.
1st Team matches
Recent Results
South Region County Match Week 2023
Sundridge Park Golf Club was our destination, as Hampshire First Team took part in County Match Week 2023, hosted by Kent. It was quite a journey for the Hampshire girls so having 5 players travel for a practice round before the event demonstrated, perfectly, their commitment.
Sunday 25th June saw Hampshire officials and players arrive at the beautiful, tree-lined, undulating East course where the sun shone and temperatures soared.
Our first match was against Middlesex on Monday morning and the team were buoyed by the support of Hampshire blue supporters taking on both caddy duties and encouraging from the edge of the fairways. The result of 4.5 to 0.5 was a super start, with excellent play from the whole team. The afternoon match against Surrey was another tough test but more great golf, saw a win to Hampshire by 3 to 2. With great golf on display, special mention goes to Raffi Dyer who won both her matches, convincingly.
A memorable day of golf that promised much but there were even sterner tests ahead.
Although Sussex had lost their Monday match to Kent, they fielded a hugely impressive team and we always knew that they would bounce back, as indeed they did. Excellent golf gave Sussex the win by 3.5 to 1.5, but the result does not show how the matches could have gone either way. The odd putt and miraculous bunker shots made the difference but Hampshire had Tuesday afternoon to rest and regroup ready for Wednesday play.
Surrey could have secured victory overall on Tuesday if they had beaten Sussex well, but a Sussex win meant there was all to play for on Day 3 with Kent, Sussex and Hampshire all still having a chance to win the Silver Dog.
Our players knew that Kent would be tough but with a changed order of play hopes were high. Aimee Paterson had arrived to replace Diane Oram. Diane was a late, but experienced, replacement and performed brilliantly in foursomes, with Becky Scott.
The morning play was tense throughout with matches very closely contested. The young team of Emma Higgins and Stevie Crozier-Hunt (on debut) fought back to take their match on the 18th. The result could really go either way after Gemma Burgess won her game on 16. With 3.5 points from 4, Gemma really did Hampshire golf proud.
Ultimately Kent prevailed by the narrowest of margins and now had to wait to see how Middlesex performed against Sussex.
The last putt on the last green saw the Sussex team victorious and many congratulations go to Jane Covey and her team who recovered from a losing start to storm to a win which will take them to County Finals at Kings Lynn in September. Very best of luck to them for their appearance representing South Region against the rest of the country.
Thank you to everyone from Hampshire at Sundridge Park. President Jane Scott, Vice-Captain Eilean Cunningham, caddies, supporters and our fabulous players, Gemma Burgess, Stevie Crozier-Hunt, Raffi Dyer, Emma Higgins, Diane Oram, Aimee Paterson, Becky Scott and Kerry Smith.
Thank you too to all involved in Kent Golf who organised the week and now pass the baton to Hampshire who will host at North Hants GC in 2024. Save the date! 8th to 10th July 2024 .


Sarah Deacon
HLG Captain 2023-24
Link for full CMW results for 2023 can be seen here
Full report for 2022 can be seen here .
County Colours
Find out how County Colours are awarded, who has received County Colours and points awarded since 2006 on our County Colours page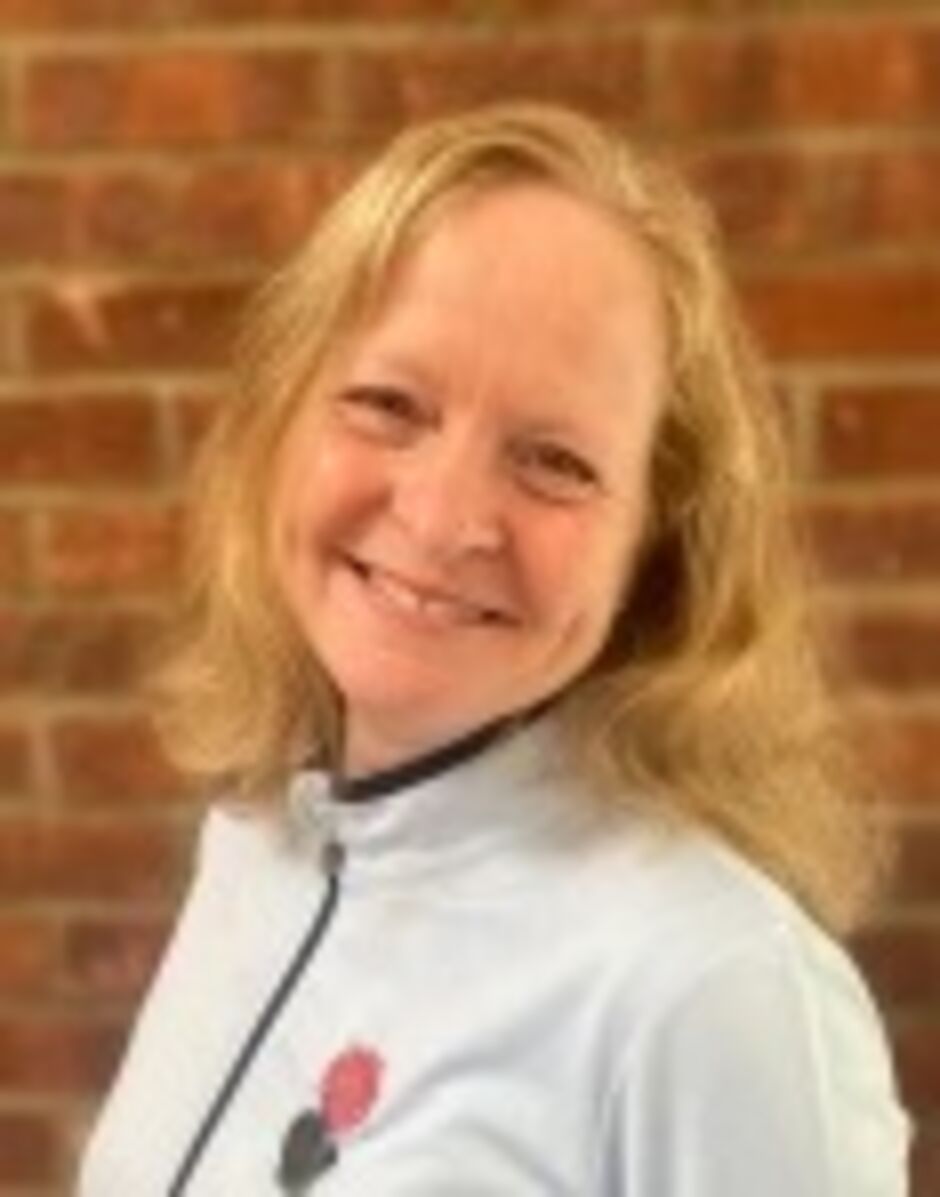 HLG County Captain 2023-24
Sarah Deacon
Contact Sarah