Foursomes Championship at Chilly Corhampton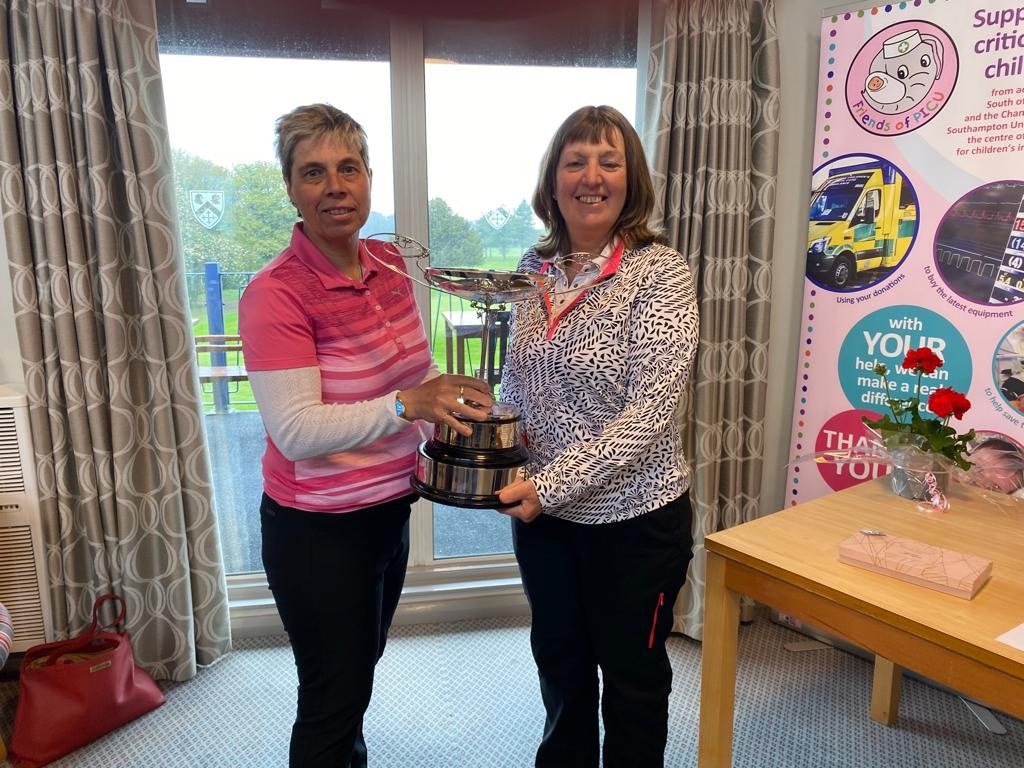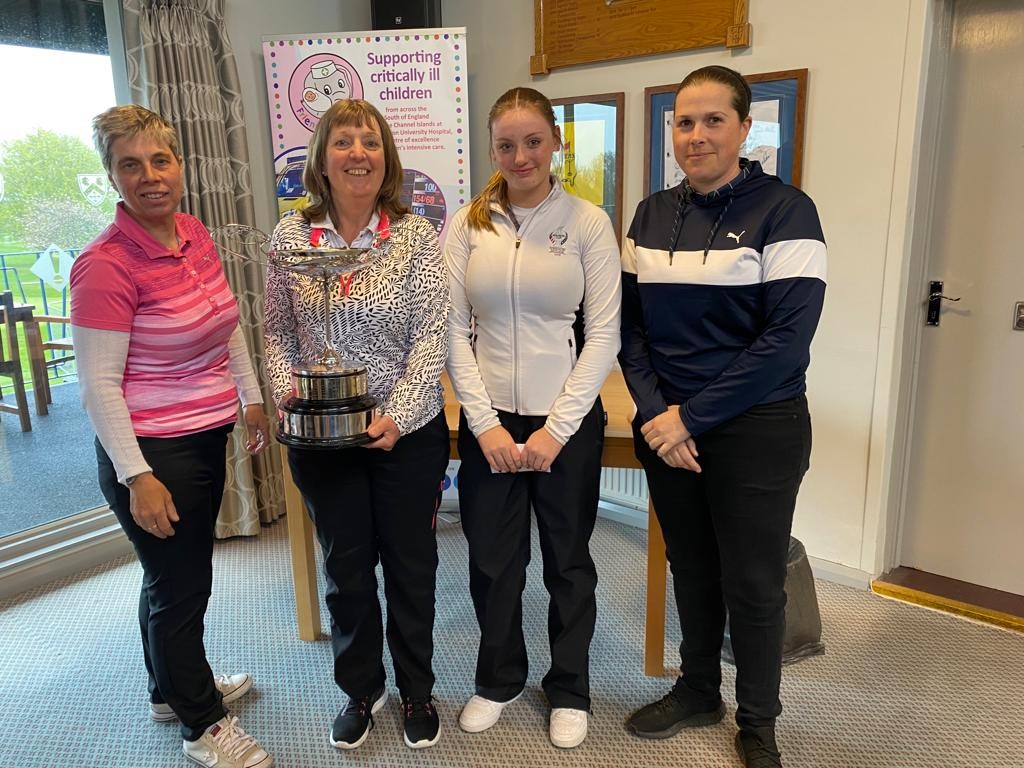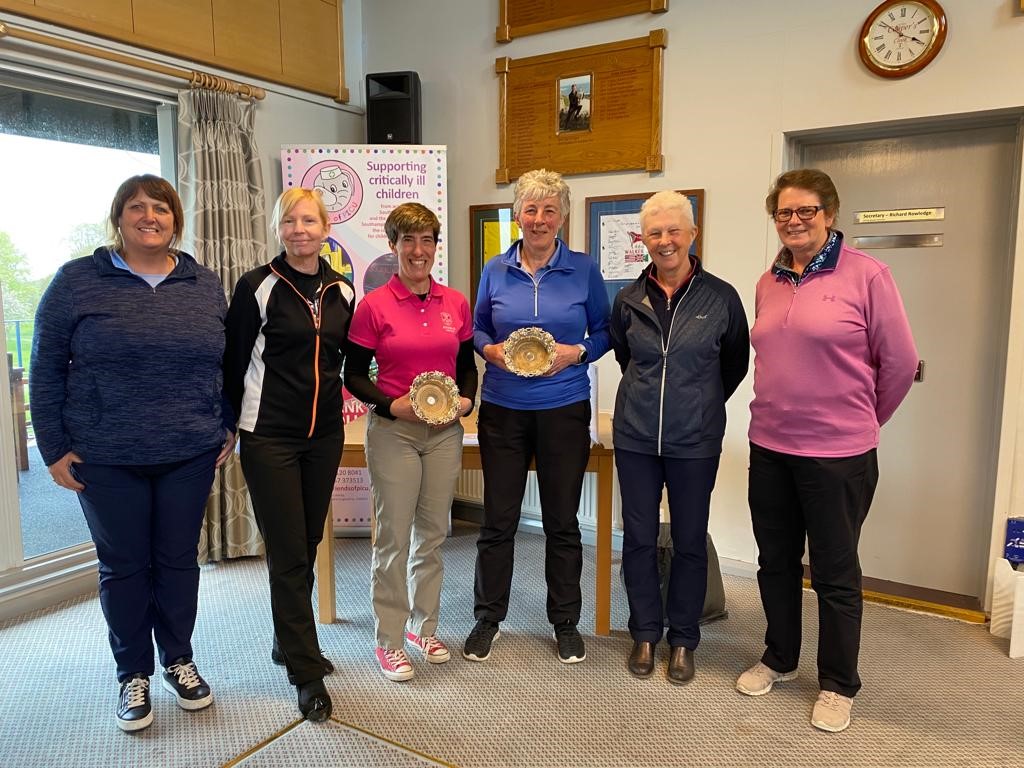 66 women braved the fresh wind chill and threat of rain and took to the very well presented yet tricky golf course at Corhampton. It was great to have 8 players from Jersey (who probably brought the wind with them) and also to see a wide range of clubs represented. Grateful thanks to all at Corhampton Golf Club who made us all feel very welcome and looked after us so well, special appreciation must go to the Ladies Captain Margaret Nobes and her able assistant Sarah Smallwood who stepped into the breach and did a stint of Starting from the 1st tee.
The course played long and the pin positions were tricky, and the greens were surprisingly quick. But from the noise in the clubhouse afterwards it was clear that everyone seemed to have enjoyed their day .
The full results are under the Foursomes Championship on the Competition Page but in the Nett Competition in 3rd place were Sue Gale and Jenny Lycett from Weybrook Park with 80, in second place were Karen Hirst and Jackie Urry from Lee on the Solent with 79 and this year's winners were Jill England and Liz Hastings with 76 from Alresford.
In 4th place in the gross were Jill Hoarton and Kay Walshe from Hockley with 92, in 3rd place with 89 were Kim Mundy from Brokenhurst and Emily Fitzgerald from Corhampton, in 2nd place with 88 were Kelly Travers and Jenny Myers from Alresford and this year's Foursomes Championship winners with 87 were Kerry Smith from Waterlooville and Diane Oram from Basingstoke.
Grateful thanks to Carron Schusler and Jackie Keay our wonderful referees.