WHS Handicap Workshops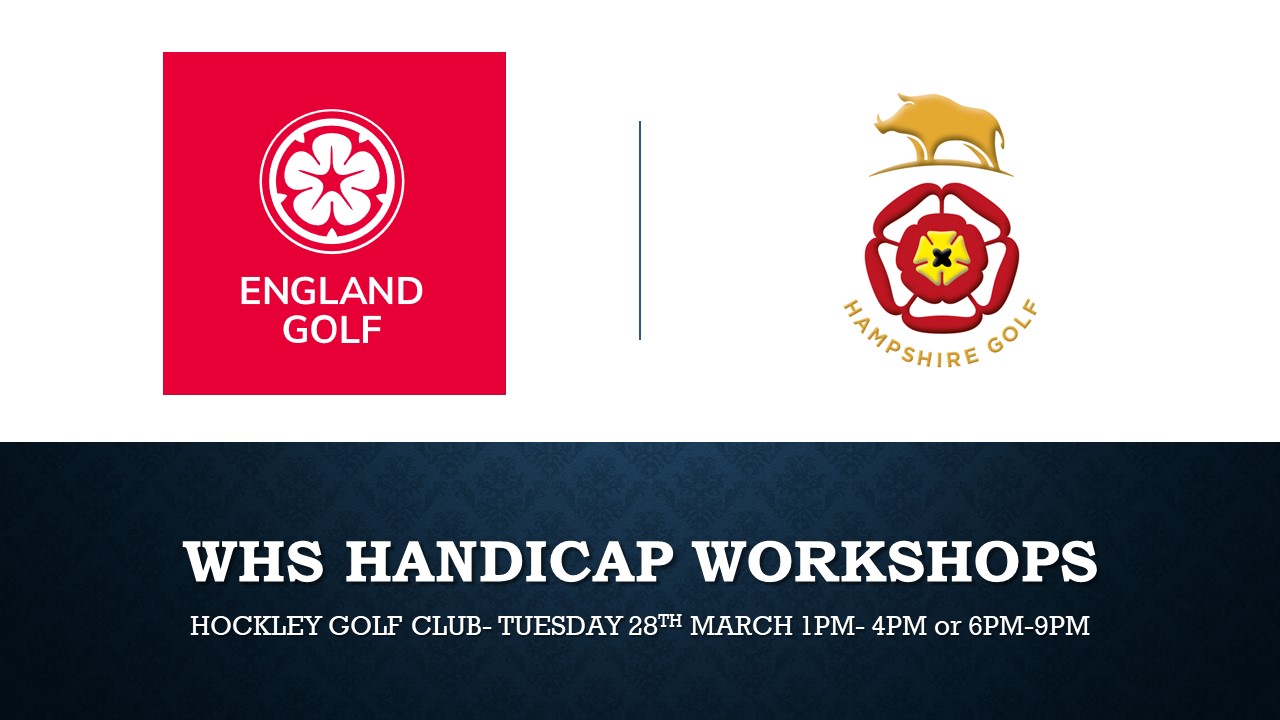 WHS and Course Rating Presentations - Tuesday 28th March 2023 1-4pm and Tuesday 28th March 6-9pm at Hockley Golf Club
Hampshire Golf & Hampshire Ladies Golf will be hosting two specific workshops for club delegates, managers, and secretaries on the subject of WHS and Handicap Committees. The workshop is aimed at current handicap committee members and those supporting WHS at club level.
Subjects will include, but not limited to - WHS, Course Ratings, Winter Tees/Tee Sets, Competition Terms, and Volunteering.
These sessions will be interactive, informative, and give delegates opportunities to ask lots of questions to our expert panel, including Mike Greener of England Golf, as well as County Handicap Advisors Guy Merry & Di Stock.
Hampshire Golf & Hampshire Ladies Golf expects representation from each club at one of the events listed. We would welcome any questions in advance from attendees on the subject matter above, so feel free to email the County Office ahead of time in order that we can be prepared. Questions should be directed to secretary@hampshiregolf.co.uk
To register your attendance, please book your spot now by clicking on one of the options below:
Tuesday 28th March from 1pm-4pm - here
Tuesday 28th March from 6pm-9pm - here
For any further information please feel free to get in touch!