Waterlooville win Hayling Trophy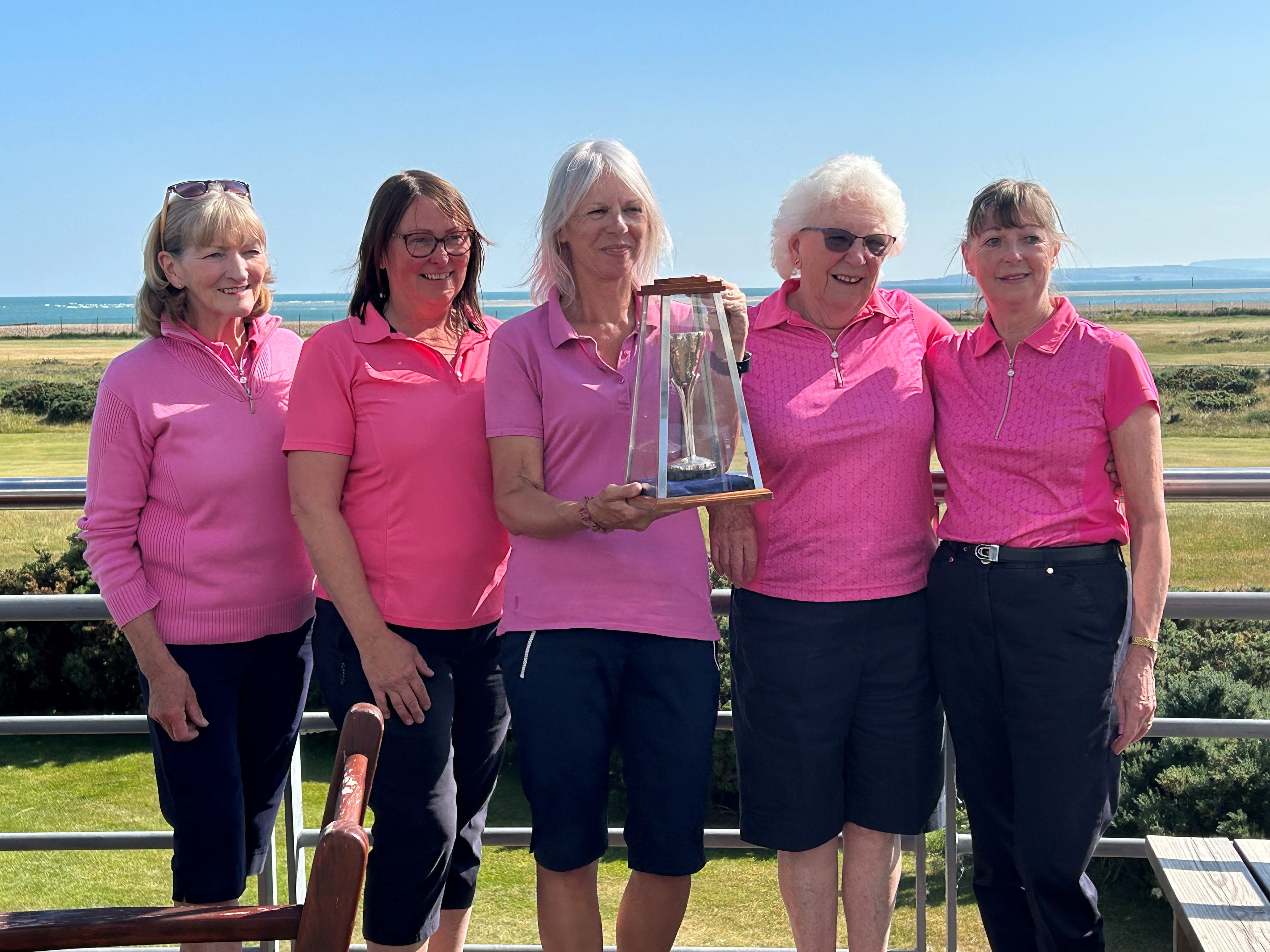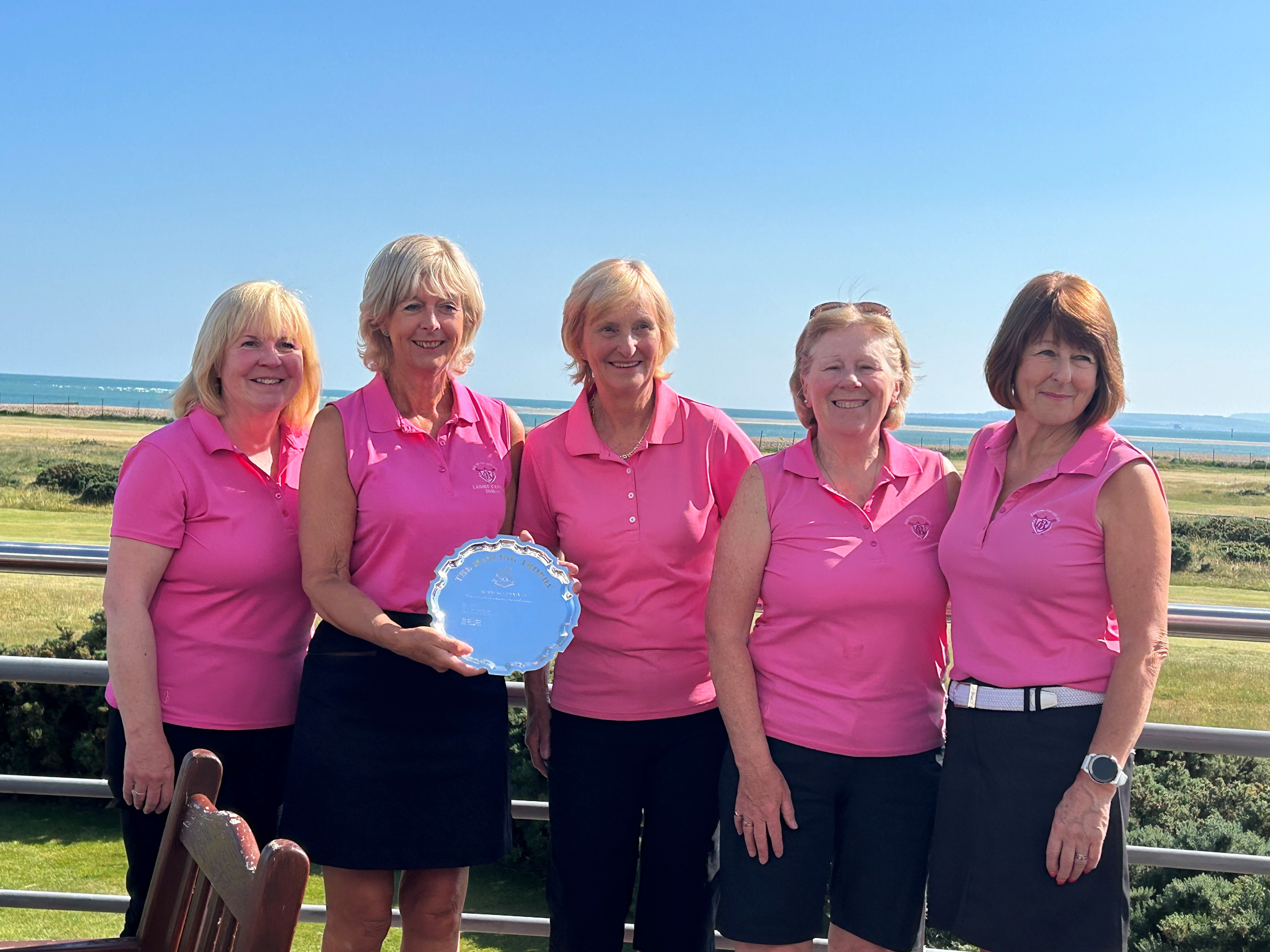 The winners - Waterlooville GC Barton-on-Sea Team
Congratulations to Waterlooville Golf Club who today beat Barton-on-Sea to win the 2022/23 Hayling Trophy.
FINAL REPORT
31st May 2023 at Hayling Golf Club
The clubhouse at Hayling was buzzing as the teams and their caddies from Waterlooville and Barton on Sea prepared for the Hayling Trophy Final.
As we all stood on the first tee to see them off, the weather was sunny albeit windy, however – this is Hayling!!!!
Alyson Mansfield from Barton and Sylvia Scanlon from Waterlooville started the day. From the first tee, this match was incredibly close, there was never more than one hole in it, and it continued like this all the way through, it was nip and tuck, but unfortunately Barton lost their ball on the 18th, and had to take 3 off the tea, Waterlooville eventually took the match winning 1 up.
The following matches were pretty close, and after the 9th hole, Waterlooville were up in 3 of the matches, against Barton's 2. However it was still all to play for.
The 2nd match between Vicki Harrison from Barton and Jen Shivjee from Waterlooville was becoming a battle but eventually Waterlooville came through, winning 3 and 1.
At this point, match no 4 between Bridget Wood from Barton and Carole Hoey from Waterlooville was drawing to an end as Carole managed to be on a winning streak and won 7 of the last 8 holes that were played and came through on the 14th hole.
Waterlooville had come through victorious and the other 2 matches were called in.
The atmosphere in the Clubhouse afterwards was electric and both teams were congratulated, with Jane Scott, President of Hampshire Ladies Golf, presenting the trophies.
All in all it was a fabulous day and I would like to thank Coleen Jackson and her incredible team of ladies from Hayling who couldn't do enough for us. Huge thanks also go to Hayling for the use of their fantastic course and clubhouse facilities.