Junior & Intermediate Championship 2023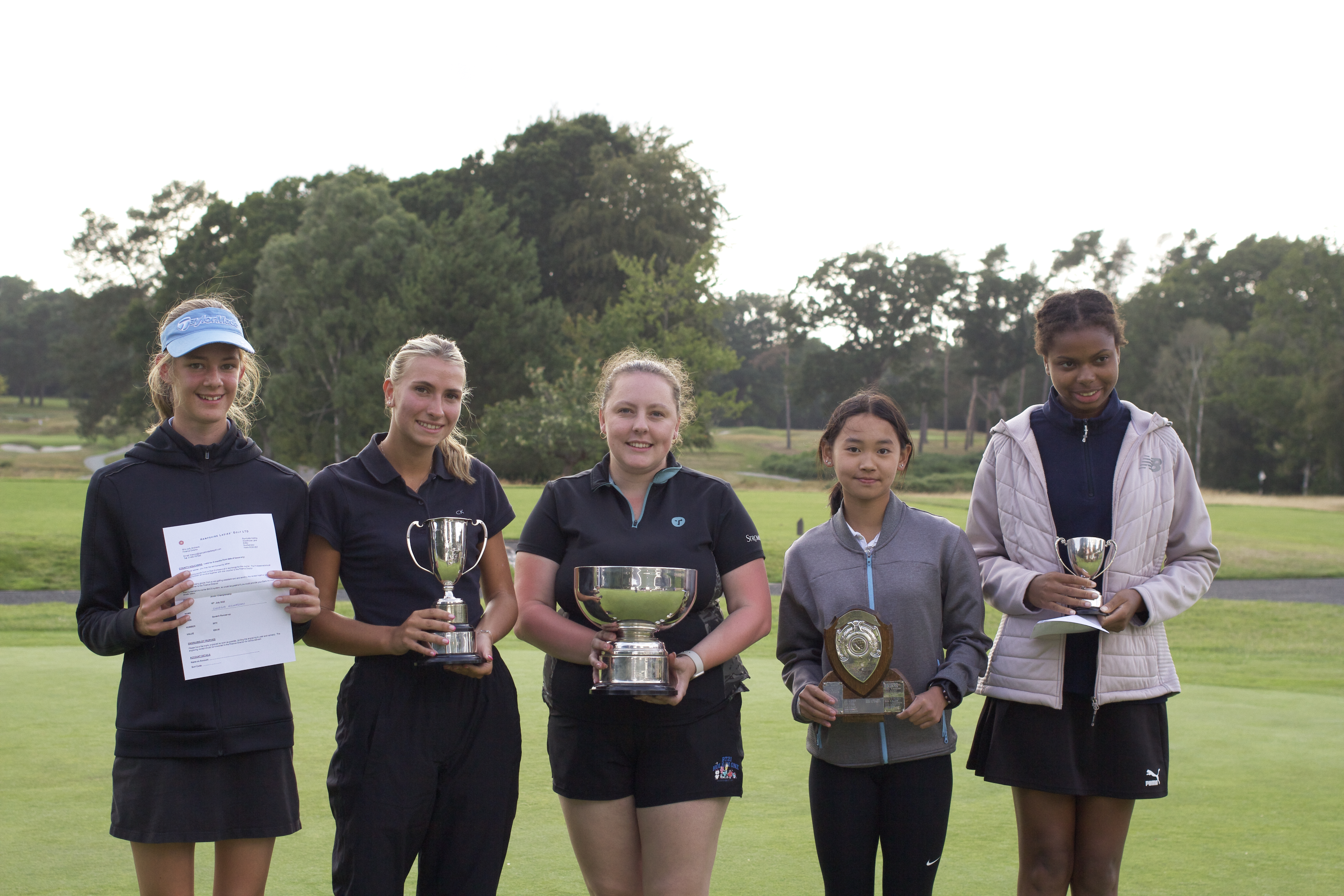 Great swings and great sportsmanship were in full display at the Junior & Intermediate Championship on Sunday 16th July at Brokenhurst Manor. With four trophies in contention our Junior & Intermediate Championship celebrates a range of ages and golfing abilities.
Brokenhurst was immaculately presented and provided our participants with an enjoyable contest. There were some excellent scores recorded by many players, however it was Connie Lai who navigated the persistent wind incredibly well in her morning round with a nett 66 and a steady afternoon round secured her place as the nett winner. Fellow Projection Squad member Alima Kassim also had a stellar round in the Douglas Cup, scoring 37 stableford points.
Across the 36-hole scratch competitions it was Hannah Hellyer, Amelia Williams and Georgia Richardson who made their way around with the lowest gross scores of the day to take home their respective prizes.
Congratulations to our prize winners:
Hannah Hellyer - Junior Scratch Champion
Amelia Williams - Intermediate Scratch Champion
Connie Lai - Junior Nett Winner
Georgia Richardson - Junior Scratch Runner Up
Alima Kassim - Douglas Cup Winner
A huge thank you to Brokenhurst Manor Golf Club for hosting this year's championship. We had such a great day and were so well looked after by everyone. Also a big thank you to Di Stock for refereeing both rounds and to the HLG Competitions Committee for all their hard work in organising a very successful day for all participants. Finally, my thanks to Taoheed Kassim for the excellent photographs of all our winners.
Full results can be accessed via the various competition pages.