Hull Shield 2023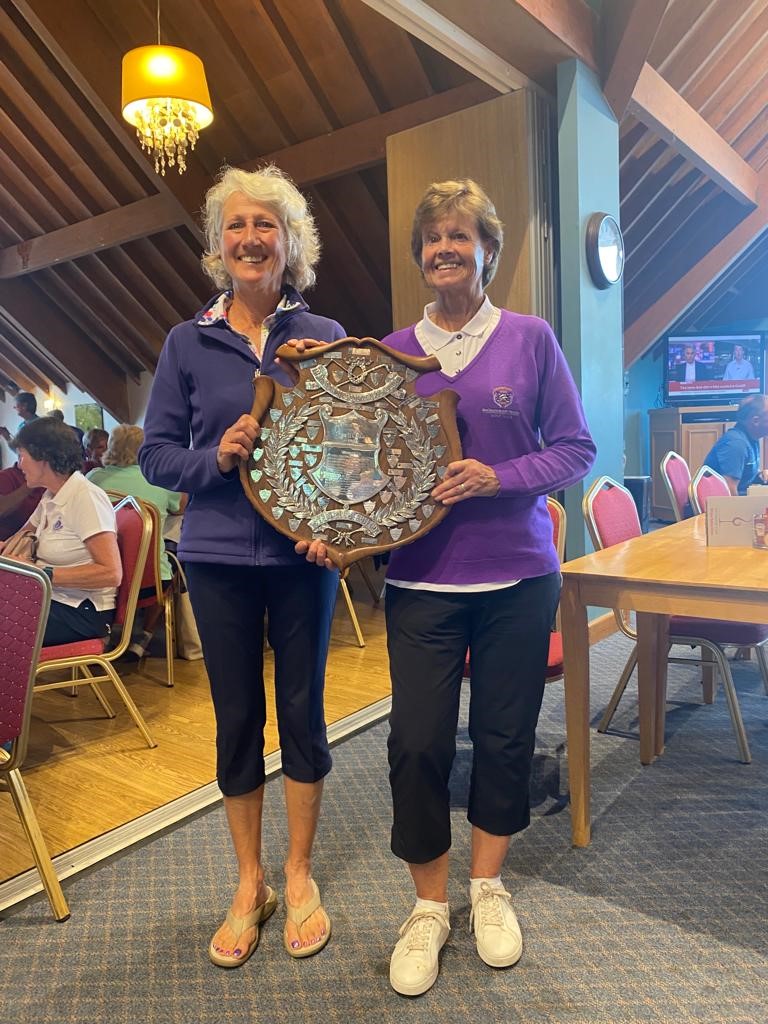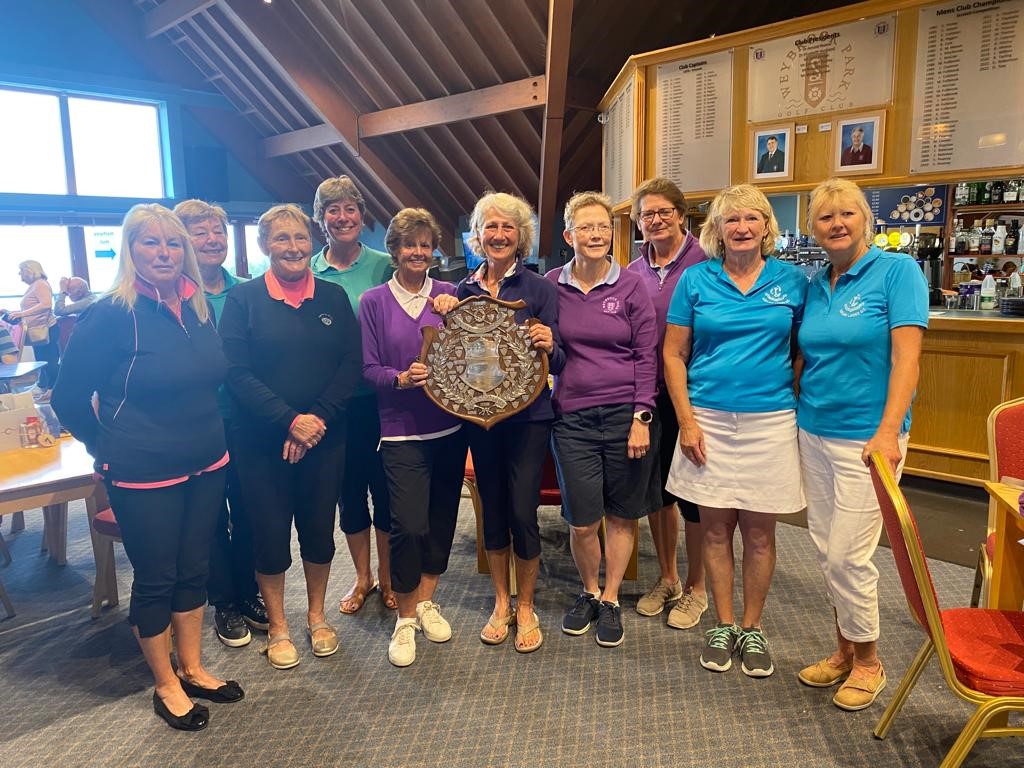 Sandra Mortimer and Sue Randall 2023 Hull Shield Winners
The Hull Shield is a magnificent trophy which was first presented back in 1907. Wonder what the weather was like then? Probably the same cats and dogs as the players experienced at Weybrook Park Golf Course yesterday in the Hull Shield Competition. However the welcome at Weybrook is always so incredibly warm, sunny and friendly that no one really noticed the pouring rain!!!
Full results can be found on the website but the winners on the day were as follows -:
In 5th place with a score of 152 from Barton On Sea - Moya Abbot and Angelina Brewer.
In 4th place with a score of 151 from Hayling - Pauline Sutherland and Debbie Thistleton
In 3rd place with a score of 150 from Bramshott Hill - Sue Lewis and Sheila Rothwell
Runners up with a score of 148 from Weybrook Park, Jenny Lycett and Virginia Routiledge
And the winners of this year's Hull Shield with 146 from Brokenhurst - Sandra Mortimer and Sue Randall
Grateful thanks to all at Weybrook who helped make this a memorable day