Knight Cup Finals Day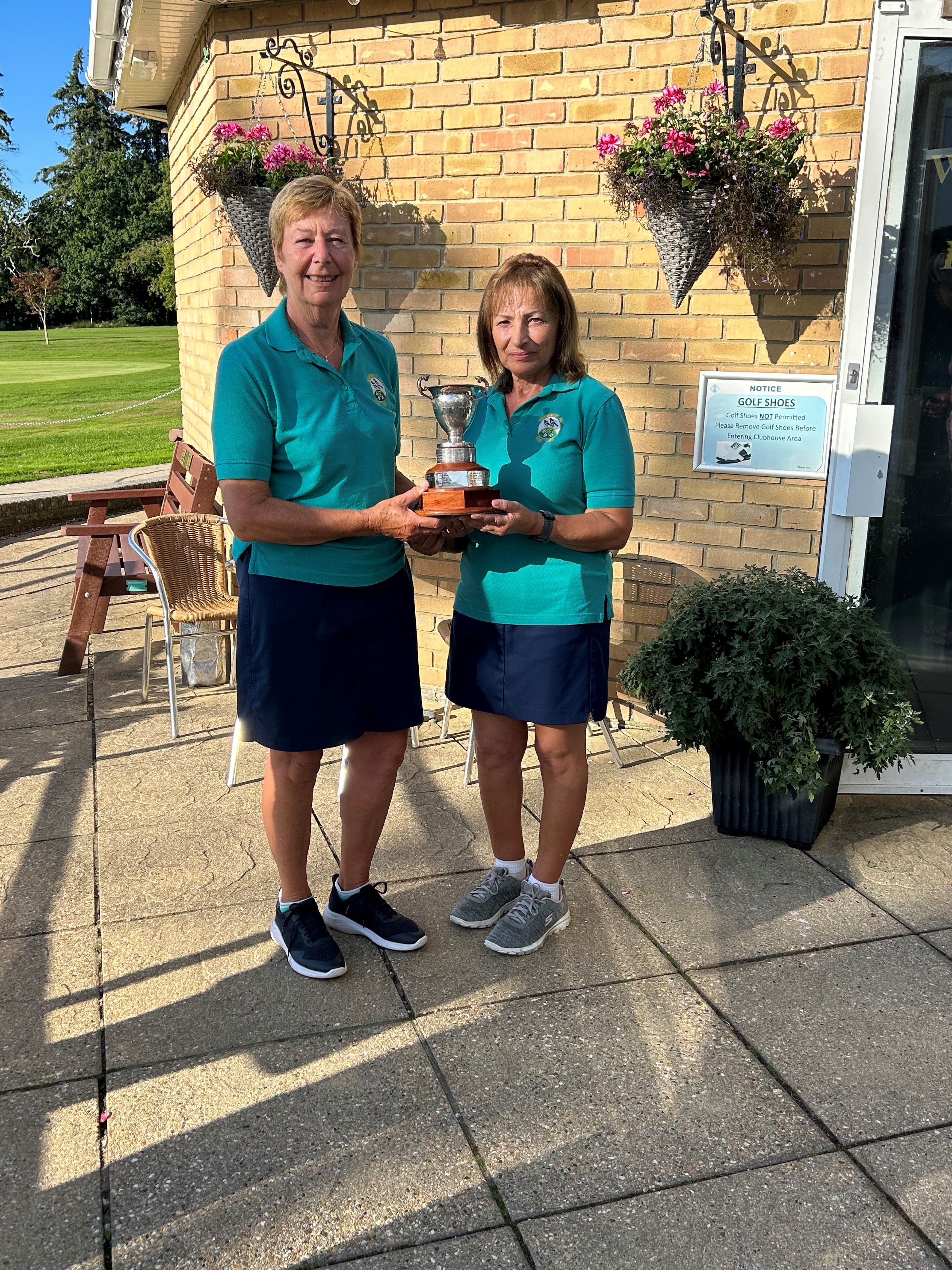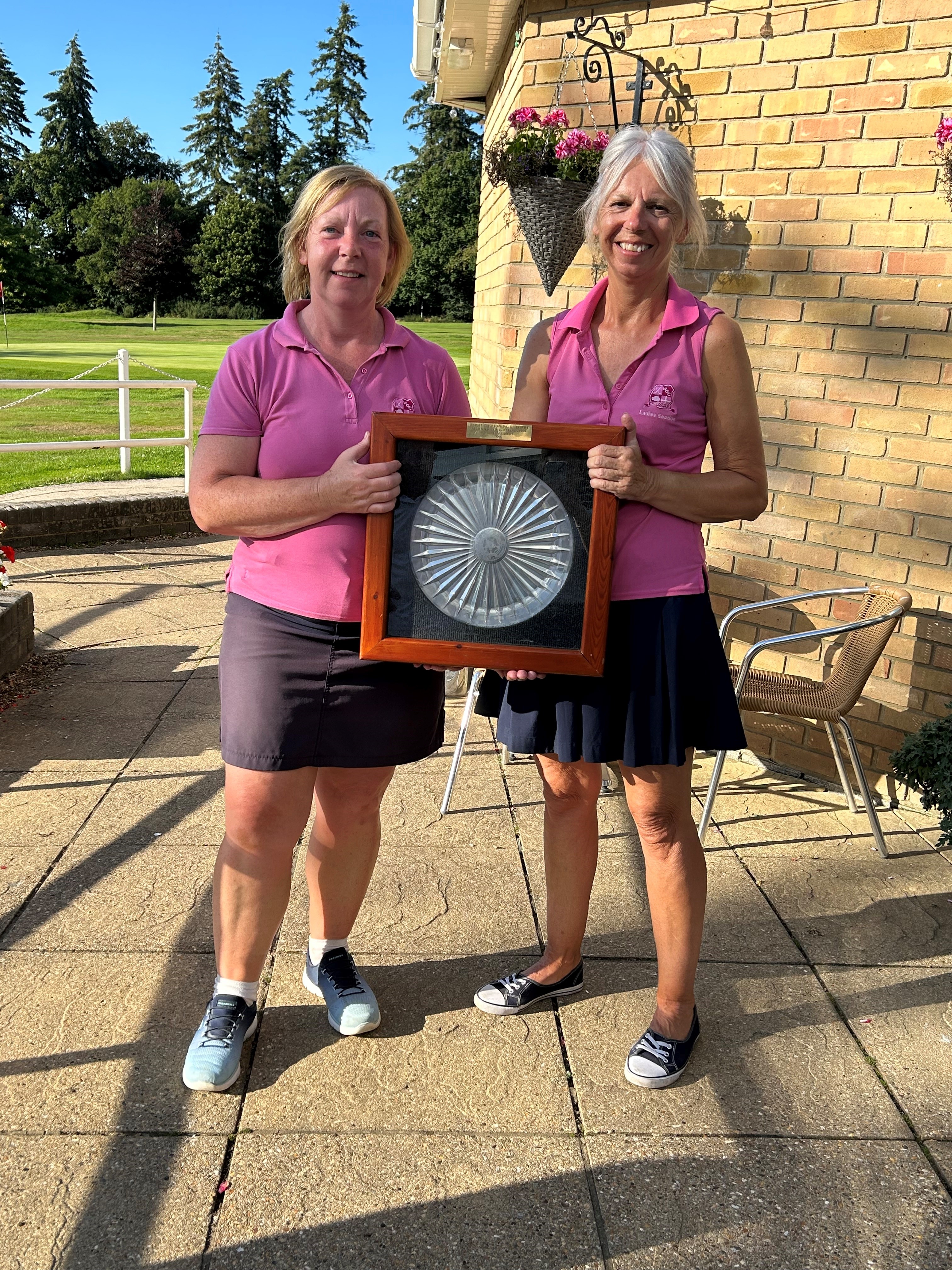 2023 winners: Sheila Rothwell & Miriam Eve (Bramshott Hill) Runners up: Lorraine Babington & Carol Hoey (Waterlooville)
KNIGHT CUP FINALS DAY – 4TH SEPTEMBER 2023 – ROMSEY GC
Knight Cup Finals Day had arrived. The sun was shining and the course was looking superb as the teams arrived at Romsey for an early breakfast.
The first semi-final paired Waterlooville, represented by Lorraine Babington and Carol Hoey, and Alresford represented by Jo Youngs and Karen Fox. A little bit of confusion as they were all wearing pink shirts!!!
Waterlooville kicked off the day's proceedings with not a cloud in the sky and went steaming ahead and were 3 up after 7 holes. However, Alresford started fighting back and after 10 holes, Waterlooville were 1 up. Waterlooville then came through again and were again 3 up after 13 holes. Alresford made another attempt at a come back but Waterlooville kept up the heat and were 2 up at 16, and went on to win 3 and 1.
The weather was really hotting up as the 2nd semi started. The competitors were Lynn Wright and Debbie Neale from Sherfield Oaks, playing against Sheila Rothwell and Miriam Eve from Bramshott Hill. The front 9 was a very close affair with Bramshott finishing 1 up at the turn. Bramshott then started firing ahead and was 4 up after the 13th but Sherfield Oaks made a great come back and pulled back to 1 down at the 16th. However, Bramshott held firm and finished with a 2 and 1 win.
After a quick turnaround for a lunch stop, the final started under a 27 degree sky. The match was all square for the first 3 holes but then Bramshott started pulling away and were 3 up at the turn. Waterlooville then began to pull back and won the next 2 holes but Bramshott kept up the heat. It was nip and tuck as the match drew to an end with Bramshott leading but Waterlooville still fighting back. However, Bramshott managed to hold on with a fantastic shot onto the green on the 18th to seal their win 2 up in an absolutely 'cracking' match for the spectators to watch.
Congratulations to all the players and to Bramshott Hill for winning the Knight Cup on probably the hottest day of the year!!
Huge thanks go to Romsey for hosting this event for Hampshire Ladies Golf and for their hospitality throughout the day.